WE BENEFIT FROM A TECHNICAL KNOW-HOW IN
THE PRECISION MACHINING SINCE THREE GENERATIONS
GENERAL MECHANICS AND OF PRECISION, small & average.
MANUFACTURINGS ON ANY MATERIALS IN GIRLS AND AVERAGED SERIES
Acier, acier traité, inox, aluminium, bronze,
laiton, cuivre, fonte, matières plastiques.
GPAO CLIPPER, FAO MASTERCAM.
Pont roulant de 2 tonnes,
2 chariots élévateurs de 1 tonne et 1,6 tonne
AN EQUIPMENT ALLOWING TO ANSWER EXACTLY YOUR REQUESTS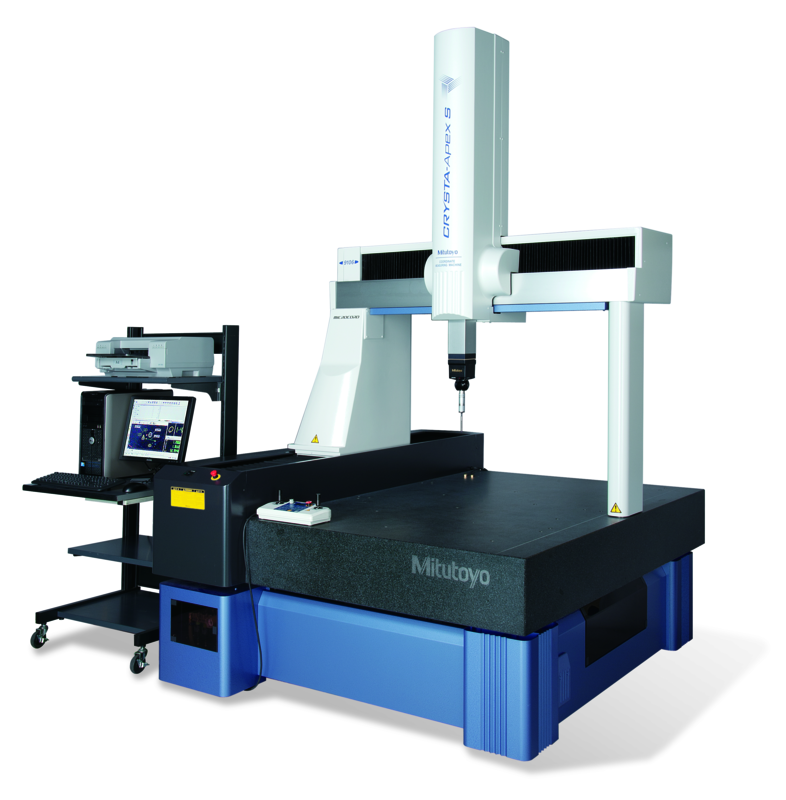 12 digital controls among which :
• Tour CN Microcut BNC 2260-CAP : ø 300 Entre Pointe 1500 mm
• Tour PUMA GT4100M ø maxi 550 Lg maxi 2000 avec axe C
• 2 Tours PUMA GT2100M ø maxi 250 Lg maxi 560 avec axe C et outil rotatif
• Tour FAT TURN 630 MN ø Maxi 550 Entre Pointe 1000
• Tour BIGLIA B545 YS broche de reprise ø maxi d'usinage 220, longueur maxi 560, passage en barre ø 45
• Tour PUMA 400 ø maxi 600 Lg maxi 2100
• Tour MORI SEIKI NL2000 axe Y broche de reprise
• Tour MORI SEIKI NL2000 axe Y + contre pointe avec embarreur ø 65
• Tour MORI SEIKI CL20 avec embarreur ø 3 à ø 65 – Cap. ø 250
• Tour CAZENEUVE CT200 ø 250 x 450
• Tour CNC ø 475 x 1500
2 vertical Machining centers
YCM MV106A + 4ème axe (course 600 x 600 x 1000)
2 conventional Tours(Ballots) ø 300 x on 2000
2 conventional fraiseuses
• 1 Fraiseuse HURON MU66
• 1 Fraiseuse Z1C (1100 x 420 x 710)
1 Mortaiseuse à CN course L=250 rainure Maxi 24
2 Machines à graver par micro percussion
Coordinate Measuring Machine (CMM)
The quality is an integral part of our manufacturing process.
From the design phase of new products and components, we pay attention for the quality.
We plan systematic controls in the cycles of our manufacturings in order to reach a high level of quality assurance.
According to well defined methods, we oversee the stages of production from the entrance of raw materials to the delivery of finished products. Our highly qualified collaborators assume a personal liability in the quality assurance. We call it " the self-check of the production ".
In 2021, we obtained the renewal of the ISO9001 version 2015 certification.
Salle de métrologie avec colonne de mesure MAHR et marbre.
Métrologie étalonnée par un laboratoire accrédité COFRAC.
Machine à Mesurer Tridimensionnelle (MMT) et salle de contrôle climatisée
AN ECOLOGICAL IMPACT REDUCES
Worried about the environmental protection, we set up concrete actions(shares) of protection and prevention :
. Recovery(recycling) by settling of worn oil.
. Treatment(processing) of worn oil by a certified body.