General mechanics of precision
North of France
Our production spans from medium to large bar cutting series, machining carbon steels, free cuttingsteels, stainless steels, aluminium, bronze, etc.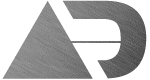 Dupriez, it's more than 70 years of experience in the field of the machining
A know-how recognized by flight mechanics since three generations.
Our key words: quality, price and reactivity.
Our means of production at the cutting edge of technology, our highly qualified team and our rigor in the means of control allowed us to obtain the certification ISO-9001 version 2008.